Our family has a flair for engineering. Karel Jelínek embarked on business after the Second World War. The firm was reestablished after the Velvet Revolution by his son Karel. Our company, specialized to mid-serial production and development, is run by his grandsons Zbyněk and Libor Jelínek.
Warm partnership is important for us. If you unexpectedly find out that you need to change the task of the commission, just call us. We will do our best to meet your needs. We will be happy to show you our production in Ivančice or to meet you in your own company.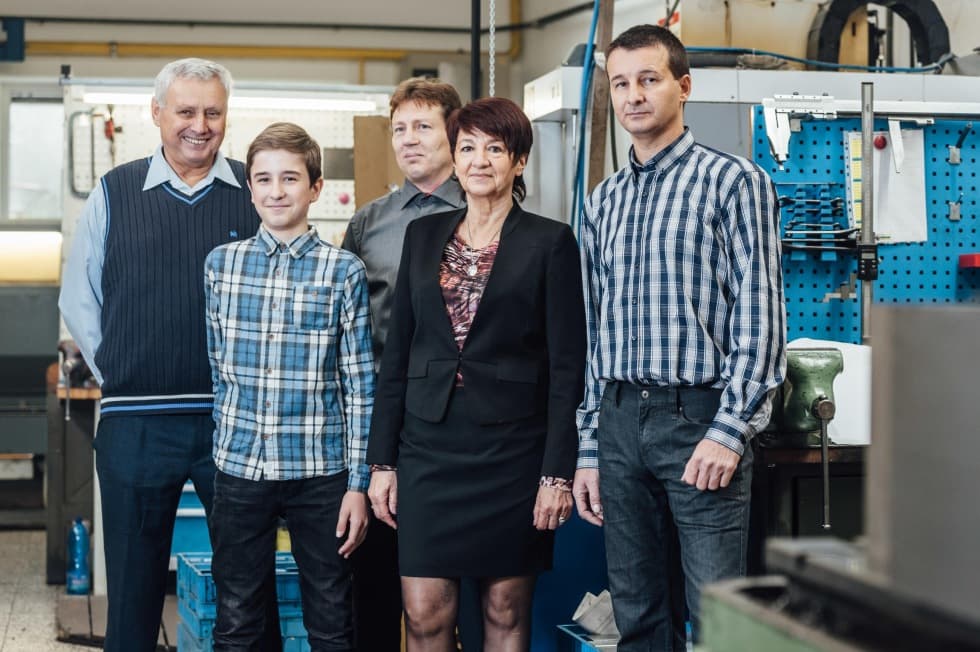 1945
Trained copper smith Karel Jelínek established the firm.
1948
Karel Jelínek was forced to discharge employees soon after the February coup d'état, afterwards he worked as a master of a maintenance workshop in Retex factory. He was crafting rings for the polishing discs for Retex at home in the evenings.
1977
Karel Jelínek retired. His son Karel Jelínek Jr. took over the master's position in the maintenance workshop.
1988
Karel Jelínek started doing small business.
1991
The firm expanded and the number of commissions grew up.
2001
The firm purchased a factory hall in Ivančice and moved its production there.
2008
Karel Jelínek Jr. handed over the firm to Zbyněk Jelínek, who runs the company together with his brother Libor.
2012
DMT Jelinek gained ISO 9001 certificate.
2013
Our firm became a supplier of Manroland, worlds renowned producer of offset machines.
2016
DMT Jelinek established cooperation with ABB.
Work together with company doing engineering for 3 generations.